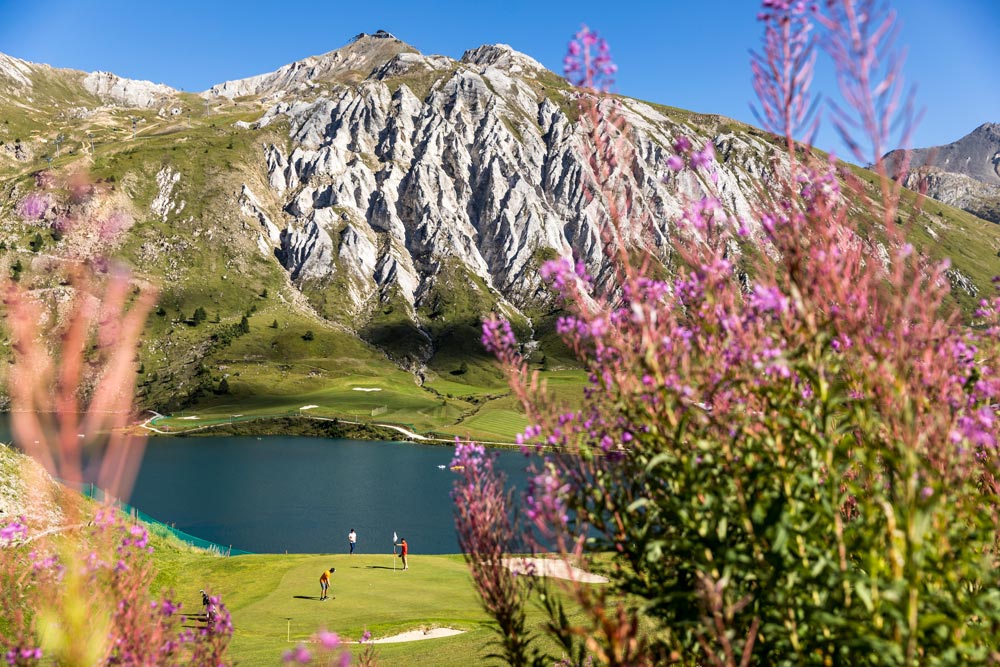 The Tignes golf course offers a unique 18 holes with a 5 km fairway running through lakes and mountains and outstanding views of the glaciers.
It's a sunny authentic playground with the lake at your feet, peaceful in the morning and livelier in the afternoon. Don't forget this is the "Course of the Marmots"!
The narrow fairways and raised greens means the course is accessible to players of all levels, promising a varied technical round for the more experienced.
There are advanced and beginners lessons from our pros. plus a driving range and other activities to improve your skills.
You can enjoy playing by yourself, as a couple, family or with friends.
There's a friendly Club House with an all-day bar and excellent restaurant.
There are also competitions all through the summer which take place in a easy going, relaxed atmosphere.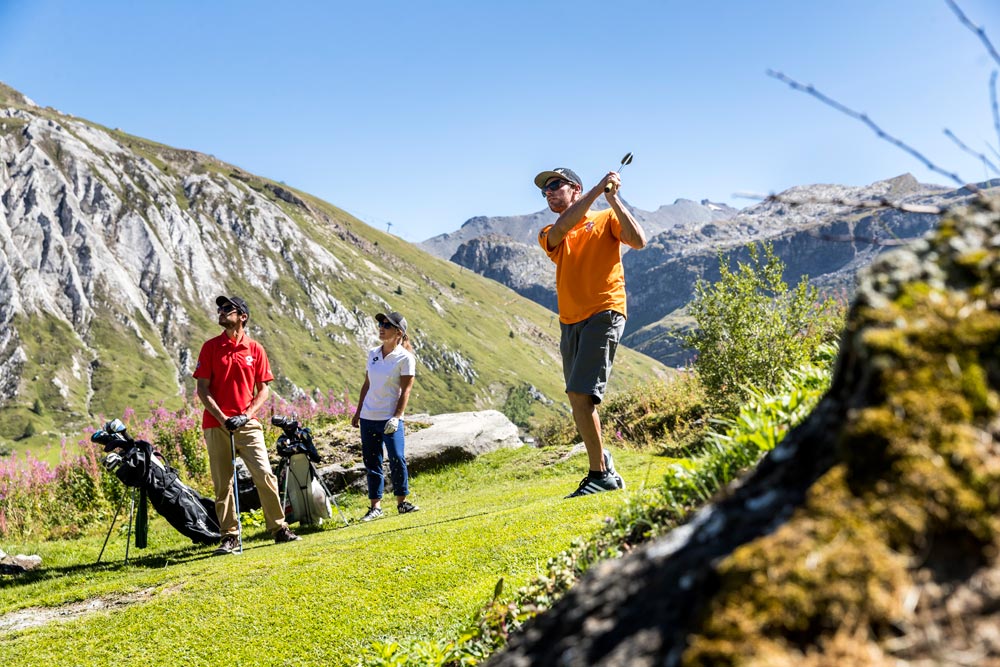 Along with the other Tignes activities you can relax in the wellness and aquatic centre the 'Lagon' with family, as a couple or friends.
The golf course is directly accessible from the apartment, either by car (Val Claret car park), or by shuttle bus from the apartment.
Our apartment has a secure area to keep your golf bags or caddies.